Jun 20, 2012 2:30:30 AM
One Day In Toronto's Coolest Neighborhood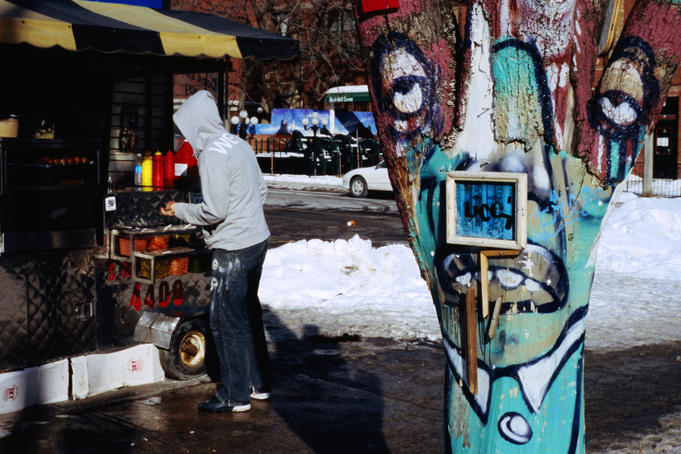 The creation of a cool new area often follows the same pattern: property prices rise, immigrant-industrial enclave in big city suddenly looks like a good option, arty types adopt the area, gentrification kicks in and voilà, a hip neighborhood is born.
With the rent in surrounding areas going up in the 1990s, that's exactly what happened to Toronto's West Queen West, a two-kilometre strip that runs along Queen West between Bathurst Street and Gladstone Avenue. Since the creative types moved in, it has reinvented itself as the city's art and design district. Over 300 galleries, design houses, shops, restaurants and boutique hotels now make up Toronto's creative heart.
Get to know the neighbourhood with this one-day trip:
10am: Chow down on clafoutis
Snag one of a handful of tables at Clafouti, a hole-in-the-wall patisserie cafe (915 Queen St West) to start the day with a roast beef and Emmental mini-baguette or a curried chicken salad sandwich on a petard. Don't miss their clafoutis (custard tarts with seasonal fruit); wildberry, fig-grappa and strawberry-rhubarb are favorites. Grab a bag of lavender or saffron-ginger shortbread cookies to munch on until lunch.
11am: Tune into Toronto's art beat
To see what's cooking on Toronto's art circuit, head just steps away to the Museum of Modern Canadian Art (www.mocca.ca; closed Mon) at 952 Queen Street West, better known as MOCCA. This large and lively art space owned by the City of Toronto features up-to-the minute shows of contemporary art in an unstuffy environment. Best of all, it's free (or pay what you can) – a rare treat in Toronto.
Noon: Peek at a photo show
Ogle the frequently changing exhibits of Canadian and international photography at Stephen Bulger Gallery (1026 Queen Street West; www.bulgergallery.com; closed Sun and Mon). Don't miss the free film screenings at 3pm on Saturdays in the mini-theatre on site. Spend some quiet time in the private viewing room browsing through the bric-a-brac of historic, vintage and contemporary images.
1pm: Pause for coffee and quesadillas

Be kind to your belly and grab brunch at the Beaver (1192 Queen Street West). This one-time gallery now serves up 49th Parallel coffee, great baked goods, no-mess paninis and rockin' signature dishes like the smoked chicken and apple quesadilla.
Check out the plugged-in contemporary art exhibits in the public areas of this hipster central hotel. Then browse the smart playful goodies, both vintage and new, at the Drake General Store, designed with reclaimed wood cabinetry, recycled fixtures (for sale too!) and found midcentury modern furniture. Check out the store's art wall with monthly shows featuring up-and-coming Toronto artists.
4pm: Gallery-hop at an art hotel
Take a look at the on-site galleries at the art-themed Gladstone Hotel housed in a historic Victorian building. Or better still, stay the night. A different artist designed each of the 37 rooms of this edgy hideaway, revealing Toronto's many faces. The annual Come Up to My Room four-day event in January oozes creativity, with artists and designers putting on site-specific design installations in rooms and public spaces.
6pm: Nibble on tapas
The tapas at Nyood are fresh, simple and served in a baroque-inspired high-ceilinged interior done up by local design stars Commute Home. Roger Mooking, a local celeb chef with his own show on the Food Network, conjures up nouveau Mediterranean fare such as Iberico ham flatbread with roasted figs and Zamorano cheese and malta braised short ribs. Don't miss the signature Nyoodity cocktail.
For insider tips, book a walking tour
If you want to get to know local lore, encounters with artists and insider tidbits about West Queen West, book a walking tour with the clued-in Betty Ann Jordan of Art InSite. There are scheduled departures every Saturday at noon from the Gladstone Hotel (CA$15 per person). On the first Thursday of every month (except January), Betty Ann leads a free art/food/design walking tour of the neighborhood.
http://www.lonelyplanet.com/canada/toronto/travel-tips-and-articles/76078