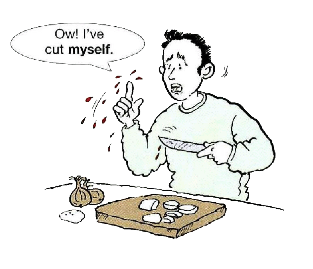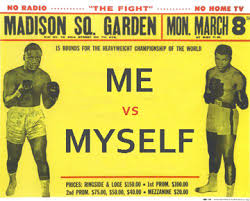 A reflexive verb is a verb whose subject and direct object are the same e.g. I dress myself.
There are not many verbs in English which we must
always
use with reflexive pronouns.
Example of these are:
To pride
oneself
(on), to absent
oneself
, to avail
oneself
(of), to perjure
oneself
.
The reflexive pronouns are:
myself
,
yourself
,
himself
,
herself
,
oneself
,
itself
,
ourselves
,
yourselves and themselves
.
The following verbs are most often found with reflexive pronouns:
amuse, cut, dry, enjoy, hurt, introduce, kill, prepare and teach.
Exercise 1 Drag and drop (Elementary)
Choose the correct reflexive pronoun from the box below and fill in the space in each sentence.


---
Exercise 2 Sentence Rewriting (Advanced)
Rewrite the sentences that follow using the word given + the appropriate reflexive pronoun. Do not change the form of the word in the box. You may have to change the structure of the sentence.
Example:
Would you like to take another drink?

HELP

Answer:
Would you like to help yourself to another drink?
---